Tuesday, January 25, 2011

We'd like to thank Kai Denninger, Isha Cole, and the staff over at Yo! Raps for this feature interview.


Amadeus - The Hitman


Many years ago the multi-platinum producer Antwan "Amadeus" Thompson created a beat that would become his first placement and was chosen by a rapper Nucci Reyo, who was signed to MCA Records at that time. While in the studio session, Amadeus met a few great people in the music industry that he kept in contact with as he laid down the foundation for where he is today.


Amadeus, born in the Bronx, New York, has worked with over 50 artists in his 15 plus years in the music game and is an element in Diddy's Bad Boy production team The Hitmen. In 2000, Amadeus tapped into a CEO's mind as he founded Platinum Boy Music, which is his production company that includes a few budding artists.


Other than working in the studio, Amadeus lends his musical genius to R&B singer Trey Songz serving as the lead drummer in his band and the Musical Director in charge of all the musical components of Trey Songz performances.


Yo! Raps and Amadeus discuss what influenced him to become a producer, what makes a beat hot, the most influential producers of all time and much more!


First off, please introduce yourself to the audience and give us some more background information...


What's up Yo! Raps? I go by the name Antwan "Amadeus" Thompson and I'm one of Diddy's Bad Boy/Hitmen multi-platinum record producers. I'm also Music Director and drummer for multi-platinum R&B Atlantic Records recording Trey Songz. I've produced for over 50 artists such as 50 Cent, Fabolous, G-Unit, Red Cafe, Busta Rhymes, Lil Wayne, Jim Jones, Cam'ron, Joe Budden, The Game, Young Jeezy, T.I., Keyshia Cole, The Clipse, Foxy Brown, Talib Kweli, Jae Millz, Bow Wow, Aasim, Freeway, Gorilla Zoe, Yung Joc, ESPN, MTV, ABC and many more.


What influenced you to become a producer?


I was fortunate enough to be able to attend private school, which offered all the students that attended the opportunity to learn an instrument and I chose the drums. I studied drums for years until I was told that I was a natural. So I kept practicing and pursuing the instrument becoming better and better until suddenly it became a passion of mine. I was always a music lover growing up being exposed to all genres of music. I thought I was gonna be a rapper. Luckily, I was schooled to the game by some folk that was already in the music biz and I took their advice to get behind the scenes and make it happen as a producer. It all made a lot of sense to me especially with me being a drummer already. It became a no brainer and here I am today, 14 years later a multi-platinum Bad Boy/Hitmen producer that have produced for over 50 artists.


How did you learn the ins and outs of producing music?


I worked on a Roland XP-50 keyboard for months at a time creating beats learning how to format them, mix, burn them to cassette tape, stack drums, create moods etc. It's like anything else you do in life. The more you practice or the more you work at it, the better you become. I learn something new everyday even now and I've been producing for 14 years so far!


People may think that a producers' job is to simply create the beat, but what else does it entail?


Being creative is not an easy job. Sometimes we as producers make it seem that way because this is what we do but it's very challenging. It's my passion so I love to do what I do as a producer. In regards to what it entails…a lot, but the game has changed so if you are not an established producer you may not even have the opportunity to get in the studio with the artists which is the key to fully creating and producing a record. As a producer, your job can consists of things like helping the artist record the song, adding more instrumentation to the record, mixing the record alongside the artist and engineer, coming up with concepts, hooks, features and much more. As a producer, it is about doing whatever is necessary to make it a hit record.


Many artists say that their lyrics are influenced by experiences or emotions, is that the same thing in regards to production?


Absolutely! A lot of artists get on my tracks and really vent and explore past experiences in there lives and put it in song format. Songs that I've produced such as Jim Jones' My Diary, Fabolous featuring Lil Mo's What Should I Do, Mike Jones' Grandma, Foxy Brown's Cradle 2 The Grave, The Game's Lost and more. On these particular songs, the artists dug deep down into their souls and poured out the truth on them Amadeus tracks and that's a great feeling. I'd rather have songs like these that can help change peoples lives or allow people to challenge themselves in life! I'm about touching lives and with some of the artists I've worked with we've done just that.


What do you believe makes a beat hot?


For an Amadeus track, it's hard drums and a great melody. I create off of feeling, so whatever I make it's something that I love first. I always think, "How can you sell something to someone without believing in it yourself first."


How important is the vibe when you're in the studio working with an artist?


The vibe is very important but unfortunately as I expressed before, the game has changed and producers sometimes don't get the chance to get in the studio and work with the artists. Artists get tracks via email and record to them on their own and request the pro-tools file for them and mix the records on their own. Not cool, but what can you do. It doesn't happen to Timbaland, Rodney Jerkins, Kanye West, Just Blaze etc., but it does happen to producers like myself and it's wack because I'm a very creative person and who knows how much better the record could've sounded with me as the producer being involved. I guess one day we will know.


Talk about the actual business side of production, how do you get a beat to an artist? Who pays you? Do lawyers get involved? How long is this process?


There's many ways it can be done and I target everyone. I send music to artists, management and A&Rs. I figure I have three different chances to place a song or a track because all three of those people have different ears. Normally, you get paid from the record label that particular artist is signed too. Otherwise, if the artist is independent, they pay you themselves. Lawyers are always involved to make sure your biz is straight so that you can collect your royalties etc. The process of getting paid and handling the paperwork can take months to get down. It can be a very slow process, which is very frustrating as a producer but it's the business and some things you can't change. You might as well play the game and that's what I do.


What are some qualities or attributes that make a great producer?


Being willing to change the game with a new sound. Often times as a producer we try to fit in or create tracks like what's on the radio so that we can get placements. Labels and artists sometimes go after songs that are hits and may want something like this or that and that's not me. I'm more like, "Go to whoever made the track." I'm not with creating a track like someone else's. As a producer when you hear a song from me, you will not know it's me until you read the credits. I have many different sounding type of tracks and I'm going to challenge myself as a musician and producer and continue to reinvent myself.


Some producers have a distinct sound, do you think that's a good or bad thing?


No comment [laughs]. But as for me, I don't want to have a distinct sound.


If you could produce a track for any artist, who would it be and why?


I would have loved to produce a track for The Notorious B.I.G because he was the greatest!


Who do you believe is the most influential producer of all time and why?


I can't really say of all time but I can say of my time and my answer would be Diddy & The Hitmen and I'm not saying this because I'm a part of the Bad Boy Worldwide brand. I'm saying it because he gave us The Notorious B.I.G, Mase, Craig Mack, Total, 112, Faith Evans, Black Rob, Carl Thomas and recently Dirty Money. Under one camp, which was crazy, no one was seeing Bad Boy records in those times, no one. The feeling you got when you heard these albums can't even be explained just classic and timeless music. I pray to be able to produce much as such.


List your current top 5 producers in the game?


1. Diddy & The Hitmen

2. Dr. Dre

3. Timbaland

4. Kanye West

5. Rodney Jerkins


What equipment are you using when producing?


1. MPC2000XL

2. Motif Rack

3. Motif XS Rack

4. Roland Fantom XR Rack

5. Stanton DJ T.92 Turntable

6. Stanton DJ Mixer

7. KRK Rokit 8 Speakers

8. KRK Subwoofer

9. Roland JP8000

10. Micro Korg

11. ProTools 8

12. MacBookPro 17"

13. Digi 002 Rack

14. Avalon Pre-Amp

15. Stanton DJ Headphones

16. Stanton DJ CDJ

17. Beats by Dre Headphones


Any current projects you want to talk about?


I create music and send music to all the artists that are working on new projects, so stay tuned.


What else are you working on when you're not producing music?


I'm Trey Songz' Music Director and drummer. When I'm not producing, I'm touring the world with Trey Songz. We've completed three tours in 2010 being Jay-Z's BP3 Tour, Trey Songz' Passion Pain Pleasure Tour and Usher's OMG Tour. Great experiences! Looking forward to 2011. We're already performing on the 2011 BET Honors and are going on an overseas tour with Ne-Yo. As you can see, I'm pretty busy.


What advice would you give to up and coming producers about this industry?


If you want to be a record producer in this industry, music and creating music has to be a passion of yours. This is what's going to keep you pursuing your career in this field because the music industry can be real dark and superficial. I would also say try your best to stay true to yourself and what you believe in as a person and as a record producer. It may take a little longer for you to get to where you want to be but it's worth it in the end. Take advantage of all the outlets that's available to you. Back when I was on the come up, we didn't have all these outlets. So get out there and make it happen. If possible find you a hot artist and develop a sound and create your own lane by bringing next level music to the world. I can go on and on but you will learn all you need to learn by getting out there and experiencing it for yourself. Go for it and hopefully I'll see you at the top because I'll definitely be there.


In the end, let the people know where they can find you online.


People can find me at
www.platinumboymusic.com


www.twitter.com/produceramadeus


www.myspace.com/produceramadeus and


www.treysongz.com.


- By Isha Cole & Kai Denninger

About Us
Platinum Boy Music was founded in the year 2000 by musician and multi platinum record producer Antwan 'Amadeus' Thompson. The production company has since been able to expand to include the Music 101 College Tour Seminar. Platinum Boy Music is a tightly knit family not only comprised of talented individuals, but a brand focused on providing the world with quality music.

PBM Profile: Amadeus
Antwan 'Amadeus' Thompson is the CEO of Platinum Boy Music. His music catalog includes production credits for over 50 artists, the theme song to ESPN's First Take, Keyshia Cole's BET Reality Show "Family First", ESPN's Sportscenter, Diddy's MTV and VH1 reality shows, EA Sports Fight Night, and Burger King. Amadeus recently served as a panelist on Making His Band and is currently the Music Director/Tour Drummer for Trey Songz.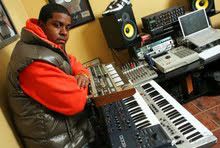 www.platinumboymusic.com e:amadeus@platinumboymusic.com www.twitter.com/produceramadeus www.blazetrak.com/amadeus www.youtube.com/amadeustv www.myspace.com/produceramadeus

PBM Profile: Ro Garcia
President, Platinum Boy Music, Inc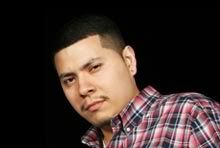 www.platinumboymusic.com e:ro@platinumboymusic.com www.twitter.com/ro_gar www.instagram.com/Ro_Gar

Amadeus On Blazetrak
Platinum Boy Music CEO Amadeus is seeking for Songwriters, Producers, and Web Designers to join his musical imprint Platinum Boy Music, Inc. Please note that ALL considerations will ONLY be reviewed through Blazetrak, with a GUARANTEED video response to all of your submissions.
You can submit to Amadeus by clicking on this Blazetrak link.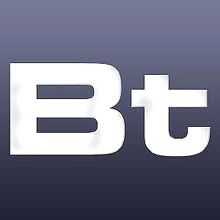 AKAI Pro & Amadeus
Be on the lookout for AKAI Pro and Amadeus as they will be collaborating on a couple of projects soon. Details to follow shortly.
You can check out the Akai's artist page for Amadeus by clicking HERE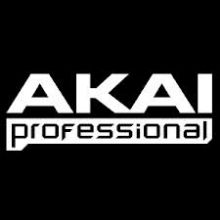 Platinum Boy Posts Archive