Thursday, July 14, 2011
8:41 PM |
Posted by Platinum Boy Music
|
Edit Post
One of, if not, the MOST insightful interviews in the career of Platinum Boy Music CEO and BadBoy Hitman Amadeus.

We want to thank Mr. Joe Walker and the staff over at SoulTrain.com for this opportunity. Make sure you visit them HERE

Q&A: Amadeus – More Than A "Hit" Man
Amadeus' face is frozen with seriousness. He doesn't so-much as blink while pondering his answer. Seconds later a slight smile returns life to his features as he confidently confesses, "I like being in the studio producing more". The New York-native has been touring the world as music director and drummer for top-selling R&B artist Trey Songz, yet longs for the solitude of his recording environment. "As a drummer I dreamed of playing Madison Square Garden," he says, "and playing in front of people all over the world. I've been blessed to do that. But producing just… gives me this feeling, you know?"
That feeling has lead Amadeus to a storied career in the recording industry. A multi-platinum-selling producer and CEO of Platinum Boy Music Inc., he is also a member of Sean "Diddy" Combs' elite production team The Hitmen. Ever busy behind the scenes and the music, the devoted father, husband, businessman and musician takes center stage for this exclusive SoulTrain.com interview.

Soul Train: Amadeus you've made your mark in the recording industry producing pop, hip hop and R&B music, but what genre makes the best use of your skill as a musician?

Amadeus: Of all I would say Gospel. Me being a spiritual individual, it hits home for me. It's kind of where it all started for me as a musician and a producer. That's where I got the opportunity to season my gift. Touring all over the globe with Trey Songz playing R&B music is an amazing experience; I love it, I love it, I can't say enough how much I love it. But when I return home and go to church, there's nothing like Gospel music – the feeling of it, the sound of it, and just the feeling you get from listening to it. Obviously being uplifted and encouraged just does something for your heart and soul. Gospel is life changing.

Soul Train: When you're in church do you close your eyes and let yourself absorb all the different sounds and rhythms?

Amadeus: It's definitely something I get to do that I'm very appreciative of. With being on the road for the last four years I haven't been able to be the church drummer anymore. So I gave my blessing to a younger guy to fill the void, fill my spot. So when I come back home off tour I don't play. I just sit in the audience, which is something I'm not used to doing. It's different to be able to sit in the audience and actually allow yourself to be blessed and moved by the music, and the preaching, and the choir singing. It's something that you're not able to do all the time if you're playing.

Soul Train: I guess I never thought of that as being a distraction, but it makes sense. Okay Amadeus, as a producer do you have a harder time keeping up with changing trends or technology?

Amadeus: Hmmm… I gotta say technology. I'm old school with my production and how I do things. Technology is growing and changing each and every day, and I really don't follow it. I'm not so sure if that's a good or bad thing, but if it's not broke don't fix it. I'm still on my MPC, still on my keyboards. Most of the guys on the come-up today are using the software from Logic to Fruity Loops; and I respect it all. Obviously it's something you would have to master just like how I would master the MPC or drums or whatever methods I use. So I definitely say technology. I'm not sure if it's laziness or just me being comfortable with how I create and get things done.

Soul Train: How often does your desire to get things done keep you from the comfort of sleeping?

Amadeus: Oh, always! I get sleep, but my schedule is very irregular. [Laughs] As a producer, as a musician, and as a CEO there's certain people you can reach during the day – like managers and record label people. That's the business side of it. Night time is when you can connect with artists. Not many artists go in the studio at 10 o'clock in the morning or even 1 o'clock in the afternoon. The earlier part of my day is devoted to getting paperwork done. The evening is when I can reach out to the artists, so my day could end at 12 in the morning or 4 in the morning.

Soul Train: Give us an example of a late-night creative occurrence.

Amadeus: I got a late email in regards to Puff needing some scoring done for a Sean Jean fragrance commercial he's shooting. He needed it done immediately. That's a perfect example of you never really having a time, you're always on. It's kind of a 24/7 job – at least if you want to win. So many people out here do the same thing you do, so it's about who is the hungriest. Sleep is very remittable. [Laughs]

Soul Train: Do you see where you can dedicate more time to your craft?

Amadeus: I definitely feel like you can always work toward improving. And I know this is going to sound very weird… But as a drummer, I've never practiced in my life. I know that's the craziest thing. And I really can't say I'm excited about it. I just never practiced. It's a God-given gift, and I do what I do off of feeling. I do what I do off of vibe, and it just comes together for me. But there's always room for improvement.

Soul Train: You must pay attention to the work of other producers and drummers who've come before you.

Amadeus: I definitely study a lot. I study fellow musicians, I study the late great legends in regards to drummers, and I study the great producers and take notes. I even study the young cats coming up; I learn a lot from them. If you apply yourself you're able to learn something new every day – regardless of who it's from. I'm always willing to learn to perfect my craft.

Soul Train: Did learning the engineering side of your craft make you a better producer or a better listener?

Amadeus: I would have to say a better listener. I'm not really the guy who likes to sit behind the mixing console. I like to have engineers by my side. That's what they do. Other producers are really hands-on, mixing everything on their own. I've just never really been that tech-savvy dude. With someone like that by my side I can concentrate on what I do, they concentrate on what they do, and we can bring it all together! [Laughs]

Soul Train: Did listening to music to hear timing issues and subtle flaws strengthen your sense of hearing?

Amadeus: Hmm…great question. As a producer and a musician it's kind of like the end of the world if you hear a wrong note, or if the timing is not proper. It's natural to me. It's from years of experience listening to music that's right – like Quincy Jones and Michael Jackson. It's from hearing perfection, and wanting your music to have that quality.

Soul Train: Of all their songs and hits Quincy and Mike made together, "Baby Be Mine" is just the pinnacle of sound quality. It just sounds so good!

Amadeus: Yeah! It's amazing just hearing what they created! Back-in-the-day it was more of a live sound. If they wanted a sound of strings they'd go get a strings section. If they wanted horns they'd get horn players. It wasn't like loading up these sounds in a keyboard; and I'm not mad at it because obviously it's what allowed me to have a career! When you start producing at 16 you don't know no horn section! [Laughs] You don't have access to strings! You don't know arrangers or nothing like that! You use the sounds you're capable of using in a keyboard. So I don't knock it at all. It's what I do and what I use.

Soul Train: Those old tunes have so much character though.

Amadeus: It's the essence of music; it's just the essence of vibe. Nothing quantized. It may not be the perfect note, it may be a little pitchy, but the feeling given off from the notes… We gotta keep that! A lot of that in music today is gone. It's just…gone. Hopefully artists will get the passion that the artists who came before us had. They can study and see what it took to create timeless music.

Soul Train: There's still some of it out there. When I hear Anthony Hamilton sing, I can feel him. I can feel Adele. I can feel the passion, pain and anguish in their voices.

Amadeus: The selections have gotten very, very thin though. And that's because the reason changed. "We want to be on the radio!" "We want to be rich!" "We want to be the hottest at the Grammy's!" All that is cool, but once you lose the passion, once you lose the reason why you do this – that feeling you get from doing this, it's a hard place to be in.

Soul Train: Have you been in that place?

Amadeus: We all fall victim of it, whether it's something you continuously do or something that just happens from time to time. You could be a full-time producer, and may need to get a quick check. You may need to create something that sounds like something else to get a placement on an album because that's all they're accepting. Is it about whether you allow yourself to continue to go on that path, or do you eventually do an every-now-and-then because of circumstances?

Soul Train: Does your sense of awareness make it hard for you to listen to music without studying it and noticing all the little sound nuances?

Amadeus: Oh, I'm terrible with that. [Laughs] It's hard for me to listen as a fan because you know so much as a musician and as a producer. It's hard for me to listen without getting technical. I wonder why they used that kick? Why did they do that? Who wrote it? It's very difficult to me. I haven't [Laughs] mastered the separation of just listening to enjoy. Just knowing what I know is definitely something I struggle with.

Soul Train: How does verbal communication skill help improve how a musician communicates and conveys points through rhythm and sound?

Amadeus: Wow… It's very important, especially as a music director. To be able to articulate musically takes being in tune with the artist you're working with, in tune with the musicians you're working with. The musicians I have out with me I've been playing with for over 10 years! It comes to a point where you don't have to call a lick out, or you may not have to call a change out just off of the vibe you guys have. Just off the communication sonically and musically you've developed over the years it's able to be done without being planned. The guys that I have out with me have been touring a lot longer than I have, so they've shared different things with me to help equip me to do what I do as a music director.
Keep up with Amadeus online at www.platinumboymusic.com, www.badboyonline.com and on Twitter @produceramadeus.

– Mr. Joe Walker

0 comments
About Us
Platinum Boy Music was founded in the year 2000 by musician and multi platinum record producer Antwan 'Amadeus' Thompson. The production company has since been able to expand to include the Music 101 College Tour Seminar. Platinum Boy Music is a tightly knit family not only comprised of talented individuals, but a brand focused on providing the world with quality music.

PBM Profile: Amadeus
Antwan 'Amadeus' Thompson is the CEO of Platinum Boy Music. His music catalog includes production credits for over 50 artists, the theme song to ESPN's First Take, Keyshia Cole's BET Reality Show "Family First", ESPN's Sportscenter, Diddy's MTV and VH1 reality shows, EA Sports Fight Night, and Burger King. Amadeus recently served as a panelist on Making His Band and is currently the Music Director/Tour Drummer for Trey Songz.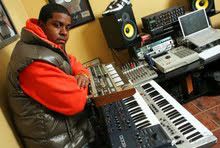 www.platinumboymusic.com e:amadeus@platinumboymusic.com www.twitter.com/produceramadeus www.blazetrak.com/amadeus www.youtube.com/amadeustv www.myspace.com/produceramadeus

PBM Profile: Ro Garcia
President, Platinum Boy Music, Inc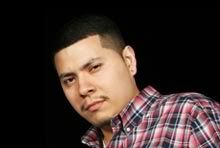 www.platinumboymusic.com e:ro@platinumboymusic.com www.twitter.com/ro_gar www.instagram.com/Ro_Gar

Amadeus On Blazetrak
Platinum Boy Music CEO Amadeus is seeking for Songwriters, Producers, and Web Designers to join his musical imprint Platinum Boy Music, Inc. Please note that ALL considerations will ONLY be reviewed through Blazetrak, with a GUARANTEED video response to all of your submissions.
You can submit to Amadeus by clicking on this Blazetrak link.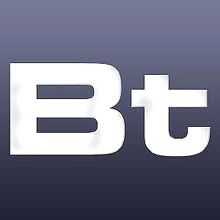 AKAI Pro & Amadeus
Be on the lookout for AKAI Pro and Amadeus as they will be collaborating on a couple of projects soon. Details to follow shortly.
You can check out the Akai's artist page for Amadeus by clicking HERE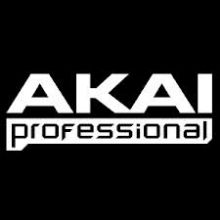 Platinum Boy Posts Archive