9:25 PM |
Posted by Platinum Boy Music
|
Edit Post
Name:
Antwan "Amadeus" Thompson
Location:
Bronx NY
Genre:
HipHop, R&B, Pop, Gospel
Label/Indie:
CEO of Platinum Boy Music Inc./TheHitmen/
BadBoyManagement
TMC:
For those who are not familiar with who you are, introduce yourself.
Amadeus:
What up to all the Music Connectz readers I go by the name of Antwan "Amadeus" Thompson CEO of Platinum Boy Music Inc. Multi-Platinum BadBoy/HitmenProducer & Trey Songz Music Director & Tour Drummer.
TMC:
What was is about producing that made you want to pursue it?
Amadeus:
I was always exposed to many different genres growing up so I always had an appreciation for music. Fortunately I was able to attend private school & I had the opportunity to learn & study an instrument & that instrument was the drums. As I learned that instrument it became a passion for me & was a no-brainer in regards to transitioning to production because it had everything to do with the beat. I wasn't confident at the time that I would be able to make my own beats from scratch but I gave it a shot & here I am today 15 years later as a successful CEO & record producer.
TMC:
Name a few people before you that inspired you to produce?
Amadeus:
Diddy & BadBoy/Hitmen Producers, Dr. Dre, Rodney Jerkins, The Neptunes, Just Blaze, Kanye West, Timbaland, Scott Storch & many more. Every one played their part in regards to me becoming a real fan of urban music & wanting to be apart.
TMC:
What Genre/s do you specialize in?
Amadeus:
When I 1st started producing I specialized in HipHop but as I worked towards perfecting my craft I challenged myself & join forces with other musicians and broadened my horizons so know I can say that I specialize in a few genres HipHop, R&B, Pop & Gospel.
TMC:
You have some major credits under belt. Give us a little resume.
Amadeus:
I've been blessed to have produced for over 50 artists such as 50Cent, Fabolous, Jeezy, T.I, Keyshia Cole, Lil Mo, Jim Jones, Trey Songz, Busta Rhymes, G-Unit, Marques Houston, Remy Ma, Lil Wayne, Vado, Jae Millz, Papoose, Talib Kweli, Fred TheGodSon, Cam'ron, Juelz Santana, Joe Budden, Freeway, Foxy Brown, Bow Wow, Danity Kane, Donnie Klang, Cheri Dennis, Paul Wall, Cee-Lo Green, Red Cafe, Aasim The Answer, Keith Murray, Canibus & many more.
TMC:
How would you describe your Sound?
Amadeus:
I can't every time I create a track I don't use the same sounds or style. I create totally off of feeling so depending upon how I feel that day is what type of track you may get from me. Coming up as a producer I vowed to myself that I wouldn't create tracks to sound the same because whenever I produced on a project I would want the audience to say "WOW Amadeus produced that record that doesn't sound like him at all", I want to show the world that Im capable of creating anything and to never box me in!
TMC:
You are the CEO of Platinum Boy Music, give us some insight on that.
Amadeus:
Platinum Boy was a name I choose for my publishing as I sat in an Ascap office having to choose a name. It was pretty simple at the time I was a young boy & I wanted ALL of the records I produced to go Platinum & I knew I was a capable so I called myself Platinum Boy. Now Platinum Boy is a production company that consist of an artist Tiffany Mynon "The Angel of R&B", Producers Calico Beatz, BudaDaFuture, Grandz, Esteban "Cito" Crandle, Songwriter Eric "Sankofa" Pullins, Recording/Mix Engineer Dave Dar, Musical Director Ron Faison & Global Brand Manager Ro Garcia. So as you can see what started out as one person turned out to be a movement PLATINUM BOY MUSIC!
TMC:
What is something people might not know about you?
Amadeus:
I love to be alone & I love to be home!!!
TMC:
What does Amadeus have coming up in the near future?
Amadeus:
Look out for Platinum Boy Music's own Tiffany Mynon "The Angel of R&B" album coming soon, of course I will continue to produce record for all of your favorite major artists, & touring the world with Trey Songz as his Music Director/Tour Drummer. Also make sure to support & purchase the new Justin Bieber Christmas album in stores 11/1/11 Under The Mistletoe I produced a song on that album titled "Christmas Eve" written by Justin Bieber, Chris Brown & Kevin McCall MAJOR!!!. Be sure to ALWAYS log on to our website WWW.PLATINUMBOYMUSIC.COM for ALL updates on the Platinum Boy Music family & if your on twitter follow us & we'll follow back @ProducerAmadeus @TiffanyMynon @Ro_Gar @BudaDaFuture @GrandzMuzik @ATLBoundWrita @CalicoBeatz @RonFaison @DaveDar. Special shout out to Tynita Larae & the Music Connectz Magazine family for the interview thanks for all of your support. God Bless
Labels:
Bad Boy
,
Buda Da Future
,
CalicoBeatz
,
Dave Dar
,
Eric 'Sankofa' Pullins
,
GrandzMuzic
,
Interview
,
Music Connectz Magazine
,
Platinum Boy Music
,
Producer Amadeus
,
Ron Faison
,
The Hitmen
,
Tiffany Mynon
|
0 comments
About Us
Platinum Boy Music was founded in the year 2000 by musician and multi platinum record producer Antwan 'Amadeus' Thompson. The production company has since been able to expand to include the Music 101 College Tour Seminar. Platinum Boy Music is a tightly knit family not only comprised of talented individuals, but a brand focused on providing the world with quality music.

PBM Profile: Amadeus
Antwan 'Amadeus' Thompson is the CEO of Platinum Boy Music. His music catalog includes production credits for over 50 artists, the theme song to ESPN's First Take, Keyshia Cole's BET Reality Show "Family First", ESPN's Sportscenter, Diddy's MTV and VH1 reality shows, EA Sports Fight Night, and Burger King. Amadeus recently served as a panelist on Making His Band and is currently the Music Director/Tour Drummer for Trey Songz.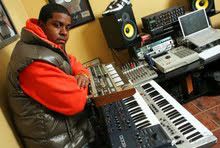 www.platinumboymusic.com e:amadeus@platinumboymusic.com www.twitter.com/produceramadeus www.blazetrak.com/amadeus www.youtube.com/amadeustv www.myspace.com/produceramadeus

PBM Profile: Ro Garcia
President, Platinum Boy Music, Inc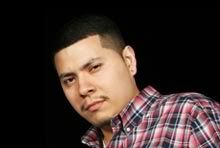 www.platinumboymusic.com e:ro@platinumboymusic.com www.twitter.com/ro_gar www.instagram.com/Ro_Gar

Amadeus On Blazetrak
Platinum Boy Music CEO Amadeus is seeking for Songwriters, Producers, and Web Designers to join his musical imprint Platinum Boy Music, Inc. Please note that ALL considerations will ONLY be reviewed through Blazetrak, with a GUARANTEED video response to all of your submissions.
You can submit to Amadeus by clicking on this Blazetrak link.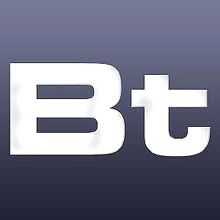 AKAI Pro & Amadeus
Be on the lookout for AKAI Pro and Amadeus as they will be collaborating on a couple of projects soon. Details to follow shortly.
You can check out the Akai's artist page for Amadeus by clicking HERE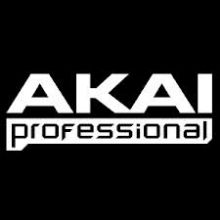 Platinum Boy Posts Archive