Tuesday, March 13, 2012
2:39 PM |
Posted by Platinum Boy Music
|
Edit Post
We would like to thank Holly Rubenstein and the staff at IDOL Magazine for this interview. Make sure you stop by their website by clicking on the IDOL Magazine hyperlink

I caught up with Bad Boy music producer Amadeus in the midst of his 3 night birthday celebration. Despite probably having a very sore head, we chatted about what it's like to be music director for Trey Songz and write songs for Justin Bieber.


You're a producer, music director, drummer and business man. How did you start out in the music business in the first place?
I started music in fourth grade. It was something that I became passionate about. I kept on going and always loved music. Like a lot of people's stories, I thought I was going to be a rapper. I got schooled on the business side of things, and they didn't talk negatively but they talked the reality. They said what you had to do to really be successful as an artist. They said why don't you be behind the scenes, as a producer. I was like oh man, I don't know if I could do that - making beats from scratch, but I gave it a shot.
My music director from church from when I was 15 years old gave me his keyboard for the week, and I stayed in the house and didn't come outside and just practised making beats. Just for a year straight I didn't want to do nothing else but make music, and I did that until finally I got one phone call from someone wanting to purchase a track of mine. And from then I never looked back. That was my introduction to the music business, and here I am 15 years later doing what I love to do, very well accomplished and looking forward to the future.
"My music director from church gave me his keyboard for the week,
and I stayed in the house and didn't come outside"
What advice would you give to our readers who want to become producers themselves?
I always say stay true to who you are as a musician, a producer, in regards to your sound, your style. The game is very political. It has always been political. It will always be political. It's just about knowing how to play the game. Sometimes as a producer you have to alter your sound maybe to sound like something that's out right now, or what's going on in music - once a record becomes successful, the artists and labels see the success in that record and want something like that. I have never been one to imitate anybody or rob anybody of their style, so I stay in my own lane and I've been successful at that.
I also say, if music and the creation of it is not a passion of yours, forget about it. You have to be passionate about it because the business side of it and what you have to deal with as an individual, is so tough that the only way you'll stay in and keep going is if you're dedicated to shoot for the stars.
WHAT LED YOU TO HOOKING UP WITH DIDDY AND BAD BOY MANAGEMENT?
I was always looped into Bad Boy and one day I got a call from the A&R Bobby Springsteen asking if I wanted to work with Heavy D - God bless his soul - at Daddy's House which is Puff's studio, for about a month. I took up that offer and that was another way of me getting in the circle and showing what my worth was. Then I got a record with Donnie Klang, Danity Kane and that raised eyebrows.
I didn't have management at the time. I wasn't happy with my current situation and we sat down, came up with a plan and I signed on the dotted line as a Bad Boy - Hitmen producer.
IS HE A DIFFICULT MAN TO WORK FOR?
No, not at all, not at all. A lot of people think that about him. He's very passionate about business and music, and he's a perfectionist. So it's not difficult, it's about you putting your best foot forward and delivering your best work each and every time. That's what he wants, that's what he expects. He's someone that always shares a lot of information so it's a great opportunity.
Now, further down the line, who else have you produced records for?
50 Cent, Chris Brown, Justin Bieber, Trey Songz, Busta Rhymes, Cee-Lo Green, Juelz Santana ... (the list goes on)
Of all of those credits which is your favorite track that you have produced thus far?
If I could pick two? One from the hip-hop side of things and one from the RnB Pop world I would say ... man that's a good question. Wow! For RnB it has to be the Justin Bieber 'Christmas Eve' record that I did on his 'Under The Mistletoe' Christmas album that was released last November. The track is amazing. I was surprised when I got the phone call that he was going to use it for the album because it was such a different type of song - very sexy. I was like, OK he really is growing up!
Hip-hop... man I'm really stuck on that...
My favorite hip-hop track I produced is 'Bury the hatchet', DJ Kay Slay, Lil Cease and The Outlawz. I'll pick that track because it's dope as regards to the beat, but the concept and the song is what makes it even more powerful. Little Cease is from Notorious B.I.G.'s camp and The Outlawz are from 2Pac's camp. RIP to them both. We all know that that has been an ongoing feud for years and unfortunately they're both not here now. The crews were left behind to keep the beef going. DJ Kay Slay was actually able to take this beat, bringing them both together. They made peace and put the past behind them, and they buried the hatchet hence the title of the track. I'm very proud of that, and I consider that to be a historic song in hip-hop that will always be talked about.
DO YOU LISTEN BACK TO YOUR TRACKS A LOT?
Oh yeah. Not as much as I used to. Man it was bad before. I would be only listening to songs I produced.
AS A PRODUCER DO YOU HAVE A PROCESS THAT YOU ALWAYS STICK TO?
People are surprised when they hear how I create. I actually come up with the melody first. I've never been a producer who hears something in my head. That moment doesn't happen for me until I turn on my equipment and start listening to old records, looking out for samples or sounds. Something will strike me and grab my attention. I grab the melody first, the music, then I add the drums last which is really weird! The reason I do that is because if you lay the drums first it kind of boxes you into whatever that groove is, so whatever you make has to fit that.
Me personally, I don't like that. I like to try different beat patterns to see which ones I like that. It can start off as a club record and then I can change the vibe to something that T.I. or Jeezy can jump on.
Who do you think is the next big thing in music?
I would say my artist in regards to RnB,
Tiffany Mynon
. We call her the angel of RnB. We are finishing up her project. She has a single out here called 'Dance the Night Away' featuring
Fred the Godson
. On the hip-hop side he is really doing his thing, he's really getting a buzz.
Who do you think is the most overrated person in the music business out there right now?
Ooo. You're going to get me in trouble! I'm not even being political but for me personally I'm not mad at anybody's success. I always believe that music is expression, of who you are and what you represent. But just to keep it gangster and answer the question, the whole Soulja Boy thing ... I never really got it! But at the end of the day he got millions of people who do understand it, so I can't hate on him. He's sold millions of records. Power to you my brother! You did something right.
You're the musical director for Trey Songz as well. What does the role of music director actually entail?
It's my job to take Trey's vision in regards to the shows and what he wants to do on stage and have it come to pass with the help of production, stage production, lighting, mixing and the band members. It's my job to present him with set lists, how he should come on stage, when he should leave stage, when we should have quick changes.
"I started on the drums and it's a passion of mine"
You're also Trey Songz' drummer. Do you prefer spending time in the studio working on tracks or live shows?
Great question. I started on the drums and it's a passion of mine. I love producing and production as well. If I had a choice it would definitely be producing. That is something that is sacrificed with being on the road. Last year I only got in the studio for about a month which is challenging as there are so many projects that I'd like to be a part of, but didn't have the time.
And finally, who are your IDOLs?
I would have to say Puff, Steve Jobs, Denzel Washington, President Obama- and, my grandfather. His work ethic and what he stands for, he's been married to my grandmother for over 50 years. He's a role model, someone I can look up to.
As told to Holly Rubenstein
Labels:
IDOL Magazine
,
Interview
,
Platinum Boy Music
,
Producer Amadeus
About Us
Platinum Boy Music

Platinum Boy Music was founded in the year 2000 by musician and multi platinum record producer Antwan 'Amadeus' Thompson. The production company has since been able to expand to include recording artist Tiffany Mynon, affectionately known as the 'Angel of R&B'. Platinum Boy Music is a tightly knit family not only comprised of talented individuals, but a brand focused on providing the world with quality music.

PBM Profile: Amadeus
Antwan 'Amadeus' Thompson is the CEO of Platinum Boy Music. His music catalog includes production credits for over 50 artists, the theme song to ESPN's First Take, Keyshia Cole's BET Reality Show "Family First", ESPN's Sportscenter, Diddy's MTV and VH1 reality shows, EA Sports Fight Night, and Burger King. Amadeus recently served as a panelist on Making His Band and is currently the Music Director/Tour Drummer for Trey Songz.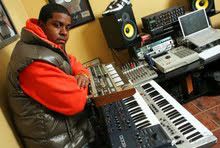 www.platinumboymusic.com e:amadeus@platinumboymusic.com www.twitter.com/produceramadeus www.blazetrak.com/amadeus www.youtube.com/amadeustv www.myspace.com/produceramadeus

PBM Profile: Tiffany Mynon
Tiffany Mynon's journey has included stops with girl group Assorted Phlavors, singing background vocals for Rahsaan Patterson, Kelis, Talib Kweli, Olivia, Marvin Sapp and Bishop TD Jakes. Now the 1st lady of Platinum Boy Music, Tiffany Mynon is ready to share with the world her love, passion, and dedication to the creation of great music as the 'Angel of R&B'.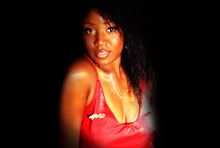 www.platinumboymusic.com e:tiffanymynon@platinumboymusic.com www.twitter.com/TiffanyMynon www.youtube.com/tiffanymynontv www.myspace.com/tiffanymynonmusic

PBM Profile: Ro Garcia
Ro Garcia joined Platinum Boy Music and managed the talent at the production company for a couple of years. Ro currently serves as the General Manager and Brand Manager for everything relating to and involving Platinum Boy Music, and works alongside CEO Amadeus to globally expand the vision and goals set for the brand.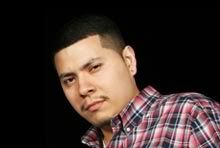 www.platinumboymusic.com e:ro@platinumboymusic.com www.twitter.com/ro_gar

Amadeus On Blazetrak
Platinum Boy Music CEO Amadeus is seeking for Songwriters, Producers, and Web Designers to join his musical imprint Platinum Boy Music, Inc. Please note that ALL considerations will ONLY be reviewed through Blazetrak, with a GUARANTEED video response to all of your submissions.
You can submit to Amadeus by clicking on this Blazetrak link.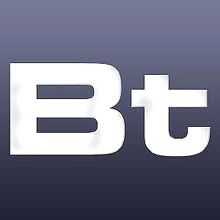 AKAI Pro & Amadeus
Be on the lookout for AKAI Pro and Amadeus as they will be collaborating on a couple of projects soon. Details to follow shortly.
You can check out the Akai's artist page for Amadeus by clicking HERE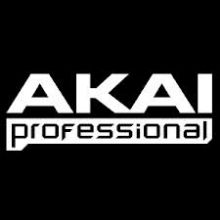 Platinum Boy Posts Archive