Friday, March 2, 2012
11:18 PM |
Posted by Platinum Boy Music
|
Edit Post
Platinum Boy Music CEO & Bad Boy Hitmen producer Amadeus alongside the "Angel Of R&B" Tiffany Mynon are part of an all star lineup that pays tribute to the late Don Cornelius in this article written by Mr. Joe Walker for SoulTrain.com. You can read the entire article here

Read below to get Amadeus' and Tiffany Mynon's thoughts of what Soul Train and Don Cornelius meant to them:

"'TGIF – Thank God It's Friday; one more day until we get a new episode of Soul Train!' Those were my exact words as a youngin looking forward to Saturday mornings and that new episode of Soul Train! From the featured artist performances, to the artists' interviews, to the variety of dancers and the Soul Train line, it was a show of excitement and pure entertainment. I remember trying to imitate Don Cornelius' voice. He had that deep Barry White-like tone with the OG swagg that drove the ladies crazy, and I wanted to be like him on Saturdays! [Laughs] But on a serious note, Don Cornelius created an outlet and a platform for musical artists to be seen and heard, and was one of the first to do so for our culture. I'm appreciative of that. It was kind of like my introduction to music and artistry! I never knew that one day I would become a successful record producer and touring musician, and here I am today. I owe a BIG thank you to the one and only Don Cornelius who was very influential in my learning and appreciation for music in the early part of my life! R.I.P Don Cornelius. You will never be forgotten!" – Antwan "Amadeus" Thompson

"Don Cornelius' contributions to entertainment sparked a feeling of rhythm and passion that was unspeakable at my young age. I just somehow was able to relate to the feeling of bliss, royalty and pizazz. Seeing him host a soulful party was a highlight of every Saturday with the hopes of growing older to 'get loose' like his guest and slide down the Soul Train line. His innovative idea will be missed and never duplicated." – "The Angel of R&B" Tiffany Mynon

Labels:
Don Cornelius
,
Mr. Joe Walker
,
Platinum Boy Music
,
Producer Amadeus
,
Soul Train
,
Tiffany Mynon
About Us
Platinum Boy Music was founded in the year 2000 by musician and multi platinum record producer Antwan 'Amadeus' Thompson. The production company has since been able to expand to include the Music 101 College Tour Seminar. Platinum Boy Music is a tightly knit family not only comprised of talented individuals, but a brand focused on providing the world with quality music.

PBM Profile: Amadeus
Antwan 'Amadeus' Thompson is the CEO of Platinum Boy Music. His music catalog includes production credits for over 50 artists, the theme song to ESPN's First Take, Keyshia Cole's BET Reality Show "Family First", ESPN's Sportscenter, Diddy's MTV and VH1 reality shows, EA Sports Fight Night, and Burger King. Amadeus recently served as a panelist on Making His Band and is currently the Music Director/Tour Drummer for Trey Songz.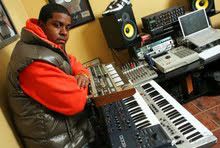 www.platinumboymusic.com e:amadeus@platinumboymusic.com www.twitter.com/produceramadeus www.blazetrak.com/amadeus www.youtube.com/amadeustv www.myspace.com/produceramadeus

PBM Profile: Ro Garcia
President, Platinum Boy Music, Inc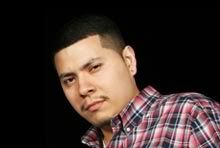 www.platinumboymusic.com e:ro@platinumboymusic.com www.twitter.com/ro_gar www.instagram.com/Ro_Gar

Amadeus On Blazetrak
Platinum Boy Music CEO Amadeus is seeking for Songwriters, Producers, and Web Designers to join his musical imprint Platinum Boy Music, Inc. Please note that ALL considerations will ONLY be reviewed through Blazetrak, with a GUARANTEED video response to all of your submissions.
You can submit to Amadeus by clicking on this Blazetrak link.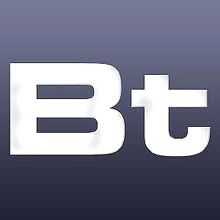 AKAI Pro & Amadeus
Be on the lookout for AKAI Pro and Amadeus as they will be collaborating on a couple of projects soon. Details to follow shortly.
You can check out the Akai's artist page for Amadeus by clicking HERE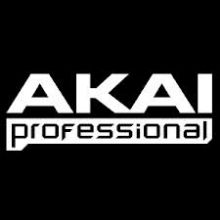 Platinum Boy Posts Archive