Wednesday, May 23, 2012
1:27 PM |
Posted by Platinum Boy Music
|
Edit Post
Special shout out to James Walsh and Joseph "JP" Patterson for the interview.





As a musical director and drummer for Trey Songz, a producer signed to Bad Boy's production arm, The Hitmen, CEO of his own company and owner of beats laced by the likes of Foxy Brown, 50 Cent, Keyshia Cole, Redman, Game, Trina and T.I., New York's Antwan Thompson knows a thing or two about music. The Wrap Up's James Walsh spoke with the workaholic, better known as Amadeus, to get the inside scoop on his many musical endeavours...

The Wrap Up: Amadeus, tell us, who were your earliest musical influences?
Amadeus: Well, both of my parents loved music and it was always playing in the house. My dad loved R&B and soul, and he was a massive fan of the Bee Gees. My mum loved hip-hop, particularly Grand Master Flash and Gospel. There were always lots of different genres playing in my household and I took all styles on board.

TWU: So, how did you first get into producing?
Amadeus: I went to a Catholic school and had an amazing opportunity to learn an instrument. The trumpet or sax was my first choice, but I was off the day that everyone got to choose. When I came back, all of the spots for those were taken so I had a choice of violin or percussion. At the time, I didn't know what percussion meant – I just knew it had to be something more masculine than the violin at that age (laughs). It was in those classes where I gained an appreciation for the art of drumming. I grew to love it and it was a smooth transition into producing hip-hop beats from there.

TWU: How did you get your break into the industry?
Amadeus: A family member, through marriage, was actually good friends with Foxy Brown's brother – who, at the time, was A&R at Interscope Records. A meeting was set up and he loved what he heard. He then sent me to Foxy to play her some tracks, she picked six or seven and I got a call the next day saying that she was writing to three of them. She recorded two, one being the Eve diss song 'Get Off Me', and the other was the title song to the 'Cradle To The Grave' movie. That was my first official release and my first gold plaque! It was great hearing it in the movie, but the most exciting thing was seeing my name on the big screen in the credits at the end – I was only 16/17 years old at the time!

TWU: That's a big achievement! How did your career progress after that to signing with Bad Boy's The Hitmen?
Amadeus: Before I signed to Bad Boy as a producer, I had produced for over fifty artists, including Chris Brown, Marques Houston, 50 Cent, Papoose, Bow Wow, Talib Kweli and Fabolous. The opportunity to work on Cheri Dennis and Danity Kane's releases came up and raised the bar as to what I could bring to the table for Bad Boy. I sat down with Harve Pierre and we came up with something that worked for everyone. It's an honour, but I earned my stripes before connecting with them.

TWU: You're a CEO of your own company, Platinum Boy Music. Tell us about that…
Amadeus: Yeah, that's right. As a young one, I always looked up to the Andre Harrell's and the Diddy's of this world and wanted to do something big. It was just me at first, but it's now a whole collection of creative people: producers, writers, web designers and our own artist, Tiffany Mynon. Keep a look out for her.

TWU: How did you become a musical director for Trey Songz?
Amadeus: I met Trey through producing for Mike Jones. I flew in to Houston to record six tracks with him and we needed a dope R&B cat to jump on. We went through some names and decided on Trey. The studio he joined us in had a drum set. I told them both I played drums and they were like, 'Nah, you don't play drums, man.' So, I showed them what I could do and where it all started for me. I could see then where Trey's career was heading and joked with him that when he needs a drummer, he best call me. Then a year later, I got the call from his manager asking me to be just that and to also build the band. The rest, as they say, is history.

TWU: For those who don't know, what does the role of musical director entail?
Amadeus: It's to take Trey's vision; the show that he wants to put on for his fans, and oversee all of the production, lighting, sound and song selection for particular cities, amongst other things. It's a massive job, but we were his first ever band and it's been great that we've all been able to learn and grow together.

TWU: Finally, what else does Amadeus have in store for 2012?
Amadeus: Touring obviously takes up a lot of time, but I've been back in the studio with Tiffany finishing her album and was able to spend about 3-4 months producing last year, so watch out for new releases from French Montana, Red Cafe and Machine Gun Kelly that I've produced, as well as new music with Trey too!

Stay up to date with Amadeus on Twitter – www.twitter.com/ProducerAmadeus

Words: James Walsh (@JW_DittoMusic)

Online editing: Joseph 'JP' Patterson (@Jpizzledizzle)


Labels:
Interview
,
MTV
,
Platinum Boy Music
,
Producer Amadeus
,
The Wrap Up
|
0 comments
About Us
Platinum Boy Music was founded in the year 2000 by musician and multi platinum record producer Antwan 'Amadeus' Thompson. The production company has since been able to expand to include the Music 101 College Tour Seminar. Platinum Boy Music is a tightly knit family not only comprised of talented individuals, but a brand focused on providing the world with quality music.

PBM Profile: Amadeus
Antwan 'Amadeus' Thompson is the CEO of Platinum Boy Music. His music catalog includes production credits for over 50 artists, the theme song to ESPN's First Take, Keyshia Cole's BET Reality Show "Family First", ESPN's Sportscenter, Diddy's MTV and VH1 reality shows, EA Sports Fight Night, and Burger King. Amadeus recently served as a panelist on Making His Band and is currently the Music Director/Tour Drummer for Trey Songz.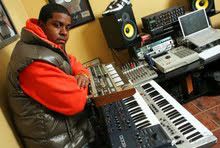 www.platinumboymusic.com e:amadeus@platinumboymusic.com www.twitter.com/produceramadeus www.blazetrak.com/amadeus www.youtube.com/amadeustv www.myspace.com/produceramadeus

PBM Profile: Ro Garcia
President, Platinum Boy Music, Inc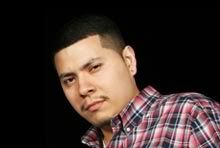 www.platinumboymusic.com e:ro@platinumboymusic.com www.twitter.com/ro_gar www.instagram.com/Ro_Gar

Amadeus On Blazetrak
Platinum Boy Music CEO Amadeus is seeking for Songwriters, Producers, and Web Designers to join his musical imprint Platinum Boy Music, Inc. Please note that ALL considerations will ONLY be reviewed through Blazetrak, with a GUARANTEED video response to all of your submissions.
You can submit to Amadeus by clicking on this Blazetrak link.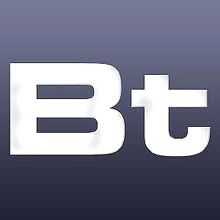 AKAI Pro & Amadeus
Be on the lookout for AKAI Pro and Amadeus as they will be collaborating on a couple of projects soon. Details to follow shortly.
You can check out the Akai's artist page for Amadeus by clicking HERE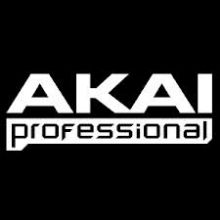 Platinum Boy Posts Archive