Friday, May 11, 2012
We would like to take this opportunity to thank Jacqueline Wah and the entire staff at Empire Radio Mag for this interview




Interview by: Jacqueline Wah
When I hear the name Amadeus I think of Mozart. What made you choose that name?
That's exactly who I had in mind. Amadeus was a famous classical composer who created thousands of masterpieces in his time. He was young and very well respected for his musicianship and his compositions. In grade school, I had the privilege to watch the movie in my music class and didn't really pay attention, but I got the idea. His name I always remembered because I thought it was a weird name. I never knew that one day I would become a record producer and use the world famous name of Amadeus.
Growing up, what drew you to music and what made you want to become a producer?
As a child, I was always exposed to all genres of music. Every Saturday my mom and dad would get up early, put on music nice and loud, and clean up the house. I heard everything from The Bee Gees to The O'Jays to Grandmaster Flash to Hezekiah Walker and The Love Fellowship choir, so I developed a love for music at an early age. I also had the privilege to attend Catholic school which allowed me to study a musical instrument; and that instrument just happened to be the drums. My story being similar to a few others, I thought I was going to be the next big hip hop artist; but one day I had a moment of reality in which I realized it was not going to happen. With some great advice I transitioned to behind the scenes and pursued a career as a record producer.
How did you get connected with BadBoy and The Hitmen?
I was actually connected with the BadBoy family through one of my mentors, Deric "D-Dot" Angelettie, who was one of the original BadBoy/Hitmen years ago when I sold my first track to artist Nucci Reyo, who was signed to MCA Records. D-Dot took me under his wing and guided me in my production career. He kept me with him in the studios, at events, the office, etc., introducing me to Harve Pierre who was the VP and to Bobby Springsteen who was the A&R at that time. I built relationships with them both, earning me an opportunity to go into the studio to work alongside the late, great Heavy D for about 2 months. In that time I met pretty much everyone that was behind the scenes at BadBoy Entertainment and maintained the relationships. Years later after producing for over 50 artists, I got the attention of Dalton Hernandez who worked for Fran Spero and managed all of the BadBoy/Hitmen producers. At the time I was looking for new producer management, so we all sat down and came up with a plan and strategy that got everyone on the same page. We were all excited to move forward and on that day I was made a BadBoy/Hitmen producer.
When you were starting up your production company, Platinum Boy Music (PBM) what were your original goals and vision for the company?
Platinum Boy initially was the name of my publishing company under Ascap, and as I grew as a notable record producer it transitioned into a production company consisting of artists, producers and songwriters. I wanted my company to be a team of extremely talented, motivated and passionate individuals who had a dream and wanted to devote their time and energy towards making the dream one day reality. I want us to be one of the most successful companies ever known for creating superstars, creating amazing music, and inspiring the world.
I was checking out your Twitter and saw that you posted a picture of one of the greatest rock bands, Jane's Addiction, concert. What other recording artists in that genre, or any genre outside of hip-hop and R&B are you into?
I love all types of music. I listen to artists such as Cold Play, Mute Math, David Guetta, Adele, Kirk Franklin, Fred Hammond, Mary Mary, Marvin Sapp, Evanescence, and The Doors to name a few.
You've worked with artist such as 50 Cent, Tyga, Chris Brown, Trey Songz and many more. How do you keep the creative juices flowing to deliver a fresh new sound for each artist?
It's simple. I just do me! When I create music, I create totally off of feeling however I'm feeling at that moment, and that's what you get. If I'm pissed off you will hear it in the track I create. I believe that's why artists get on my tracks and talk that real talk because the emotion in the music inspires them to do so. I always said to myself I have to love the tracks I create in order to be able to convince the artists and the audience to love the music as well.
Are there any new artists that you're interested in working with and why?
Definitely interested in working with Machine Gun Kelly, Frank Ocean, Marcus Canty, Kendrick Lamar and Asap Rocky to name a few. I feel they're extremely talented, unique and passionate about their artistry, and I love creating music with artists like that!
When you produced Foxy Brown's "My Life" for the Cradle 2 The Grave soundtrack, what mind set were you in back then compared to your mindset now?
WOW great question. I was in a great space creatively back then which was probably about 10 years ago because I wasn't really dealing with any politics at that time I was just able to do what I loved to do which was to create good music. Now the game has definitely changed and not for the better, but because I love music and I love creating music I stay in it regardless. I'm an adult now, so life has definitely changed. I have a family in which I love very much and that I must take care of so it's serious for me now. It's more than just a hobby – it's my life and my career so I take it sooo much more seriously now.
Who are some of your role models and why do you consider them to be role models?
My Dad, my grandfather, President Barack Obama, Sean"Diddy"Combs, and Shawn"Jay-Z"Carter to name a few. My dad and grandfather gave me that work hard and take care of your family spirit that I have. Our President is black and showed the world that you can do anything you want to do in this world; you just have to work hard and never give up. Diddy proved that you can grow up in the hood, not have a father and still make it in life and become one of the wealthiest people in the world. Jay-z proved that you can start off bad by selling drugs, living a street life and not doing the right thing, but make a change in life and end up being another one of the wealthiest and most successful people on earth.
Everyone has his or her opinion on the state of hip-hop. Some artists who have been in the game for years say that it's dead, but the new group of artists say that it's evolving into something great. What is your take on it coming from a producer aspect?
Music is expression so I feel people have a right to do and say as they please, so I respect it all. Now from a producer's standpoint, the state of hip-hop is not in a great place on the business side. So many people are making beats, calling themselves producers and working for free so now instead of artists investing and actually paying producers like they use to do, they go ahead and take beats from the up and coming producers and from us for free. Now we have all artists putting out free music on mixtapes and not paying producers but doing shows off of these records and making money. I'm not mad at mixtapes, I just feel like we took it too far. I consider mixtape albums for artists because they can tour off of mixtapes. I feel that we need to get back to the artists and the labels respecting the producer because that has gone out the window.
What are your top ten favorite records that you produced?
This was very extremely difficult but here you go!
1. Justin Bieber "Christmas Eve"
2. Foxy Brown "Get Off Me" -Eve Diss
3. DJ Kayslay featuring Tony Yayo, Lloyd Banks, Jim Jones, Papoose & Rell "Men of Respect 2"
4. Tiffany Mynon featuring Fred The God Son "Dance The Night Away"
5. Lil Mo featuring Miri Ben-Ari "Yeah Yeah Yeah"
6. Fabolous "Raw"
7. 50 Cent "It Is What It Is"
8. Young Jeezy featuring The Clipse "Im Illin"
9. Keyshia Cole "Where Would We"
10. DJ Kayslay featuring Lil Cease & The Outlawz "Bury The Hatchet"
What advice do you have for up and coming producers?
Only go after this if this is something that you love to do and are passionate about because if you're not this is not the business for you. Become a producer to give the world amazing music, don't chase the materialistic things such as money, cars and jewelry because it doesn't last – but your name on album credits will last forever and go down in history. On the creative side, keep an ear out to the streets and the radio to get an idea of what's happening musically and what sound is hot at the moment. Don't mimic what you hear but create your own version of what's hot. It took me years to do that, sometimes being too different will have your tracks sitting in your computer instead of being on albums and you don't want that LOL. BE YOURSELF. It's the best way to be.
You're a CEO, producer, music director and drummer for Trey Songz. When do you have time to relax?
I have to force myself to stop working from time to time, but even as I'm resting my mind is constantly in motion thinking about the next move. I'll relax when I know for sure my kid's kids and their kids are taken care of because of my hard work and labor. I do NEED a vacation though. I probably will be taking one soon LOL.
What new projects are you working on for 2012?
Since being back home from touring with Trey Songz, I'm back in the studio creating that new heat so stay tuned to hear some new Amadeus tracks on some of your favorite artists. I'm also in the process of finishing up my artist Tiffany Mynon "The Angel of R&B" album as we speak! She currently has 2 singles out right now, "Dance The Night Away" featuring Fred The God Son and "I Know How To Love You.Com", both produced by myself. So stay tuned for Tiffany Mynon's project coming soon and to all the readers out there stay connected with us on twitter @ProducerAmadeus & @TiffanyMynon. Also be sure to check out our website daily for updates
http://www.platinumboymusic.com
About Us
Platinum Boy Music was founded in the year 2000 by musician and multi platinum record producer Antwan 'Amadeus' Thompson. The production company has since been able to expand to include the Music 101 College Tour Seminar. Platinum Boy Music is a tightly knit family not only comprised of talented individuals, but a brand focused on providing the world with quality music.

PBM Profile: Amadeus
Antwan 'Amadeus' Thompson is the CEO of Platinum Boy Music. His music catalog includes production credits for over 50 artists, the theme song to ESPN's First Take, Keyshia Cole's BET Reality Show "Family First", ESPN's Sportscenter, Diddy's MTV and VH1 reality shows, EA Sports Fight Night, and Burger King. Amadeus recently served as a panelist on Making His Band and is currently the Music Director/Tour Drummer for Trey Songz.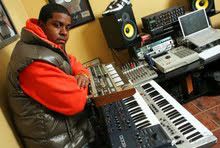 www.platinumboymusic.com e:amadeus@platinumboymusic.com www.twitter.com/produceramadeus www.blazetrak.com/amadeus www.youtube.com/amadeustv www.myspace.com/produceramadeus

PBM Profile: Ro Garcia
President, Platinum Boy Music, Inc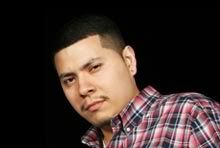 www.platinumboymusic.com e:ro@platinumboymusic.com www.twitter.com/ro_gar www.instagram.com/Ro_Gar

Amadeus On Blazetrak
Platinum Boy Music CEO Amadeus is seeking for Songwriters, Producers, and Web Designers to join his musical imprint Platinum Boy Music, Inc. Please note that ALL considerations will ONLY be reviewed through Blazetrak, with a GUARANTEED video response to all of your submissions.
You can submit to Amadeus by clicking on this Blazetrak link.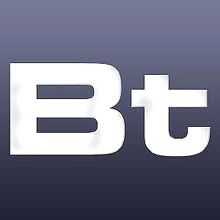 AKAI Pro & Amadeus
Be on the lookout for AKAI Pro and Amadeus as they will be collaborating on a couple of projects soon. Details to follow shortly.
You can check out the Akai's artist page for Amadeus by clicking HERE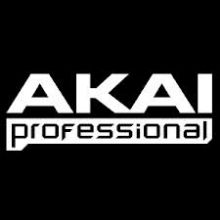 Platinum Boy Posts Archive