Tuesday, April 2, 2013
SoulTrain.com recently interviewed Platinum Boy Music CEO/Bad Boy Hitmen Multi-PLatinum Producer Amadeus for a Q&A. You can check out the original source on SoulTrain.com

Many thanks to Joe Walker for the interview.



It may have been hard to believe the capacity crowd inside The Fox Theater could get any louder. The wall-to-wall audience of screaming women on-hand to see Trey Songz managed to raise the decibel levels slightly higher than unbearable. As Trey exited the stage following his final number, the volume of high-pitched wails gradually lowered to silence and his band members began to leave the stage after him. First, his flashy star bass player Nate Jones, then living legends–guitarist Rick Strings and keyboardist Ralph "Buttaz" Kearns. Last is Songz's drummer and music director, Antwan "Amadeus" Thompson; after momentarily sitting at his kit as if in a state of reflection, he got up and casually strolled through, congratulating crew members on a successful gig and asking others if they needed water or help carrying anything.
Thompson, a multi-platinum-selling producer, member of Sean "Diddy" Combs' esteemed Hitmen production team, and CEO of Platinum Boy Music, will gladly tell you how much he enjoys being in a recording studio working with many and any of today's top artists. Get him to talk about playing the drums, and he'll surely go off like an energetic five-minute solo.
We welcome Amadeus back to SoulTrain.com for another exclusive interview.
SoulTrain.com: Drumming requires you to extend a lot of energy, especially if you're doing it at a high level. As much as you tour, how do you handle exhaustion?
Amadues: Wow! There's no way of being able to deal with it but to get sleep, and obviously that's something we don't get to do much. We're on the road traveling from city to city on a tour bus in a bunk; you're not really sleeping well while you're in a moving vehicle. You're not really getting a sound sleep, but you press on because of the love for what we do.
SoulTrain.com: What type of physical toll do those sticks take on your hands?
Amadeus: Ahhhh, man; I've got callouses everywhere! I've got callouses and blisters! I used to use gloves; they protect from callouses and blisters, and dropping the sticks. I'm clumsy, man. Sticks be flying everywhere! I've learned to play with my clumsiness.
SoulTrain.com: I've heard this about you from a number of places: Before becoming a professional drummer you never really practiced how to play. Is this true?
Amadeus: I didn't, other than like choir rehearsal or rehearsal for Trey, that's the only practice I've done. You know how drummers and musicians go into one class room and the instruments are set up and you play for hours learning how to do it? I've
never
done that in my entire life.
SoulTrain.com: That's amazing. If you didn't practice drums, there had to be something you beat on to notice sound patterns and rhythms, right?
Amadeus: Umm…it had to be a table. That was the first thing I remember beating on, and I was always told to stop all that noise! [laughs]
SoulTrain.com: I take it this started at home.
Amadeus: It
started
in the school lunch room seeing who could do the fastest beat or who could imitate the hottest song on the radio at that time. That was probably first or second grade; I didn't start actually studying drums until fourth grade.
SoulTrain.com: Okay, you were told to stop making noise by beating on stuff, and obviously you didn't stop. Were you one of the children who just enjoyed making sounds?
Amaedus: When I was young I just enjoyed music–period. All genres, it didn't matter what it was. I was a huge Michael Jackson fan, I was a huge MC Hammer fan. My mom took me to Madison Square Garden to see MC Hammer perform!
SoulTrain.com: That must have blown your little mind!
Amadeus: Well…at that time Jodeci opened up for him. I didn't know about what their lyrical content was, but I knew they sounded real good and they performed their behinds off on that stage. And their music was
amazing
! So the next day–and this is terrible, but I'm going to say it anyway–I took $4 to the bootleg spot and bought Jodeci's album.
SoulTrain.com: What did buying their album do for you?
Amadeus: Well, listening became a hobby. I was bumping them, Changing Faces, whoever was hot to me because I had a good ear for music. Then it turned to courses in school, seeing how well I could pass a test. In doing that, we–my teachers and I–realized I had coordination for it. Any beat I was challenged to play, I played it immediately without any flaw.
SoulTrain.com: That had to make you feel pretty special, or at least powerful, to some degree. But what was your first experience seeing this type of skill displayed, only it was not your own?
Amadeus: I went to church, and I changed churches, started attending a different church. I saw this cat playing the drums, and I'd never seen someone play the drums the way
he
played the drums. After playing on the drums at school, I had no idea you could get them to sound like that! On that day, when I went back to school I said, "Yo, I'm all in! I want to sound like that some day! I want to be able to make these drums sing!" That was it. From then on it was a passion for me, it became something I pursued and never gave up on.
SoulTrain.com: Right, because you didn't just find success from it, but evolution.
Amadeus: Exactly! I went from playing drums to producing because, obviously, producing had everything to do with the beat. And it all made sense.
SoulTrain.com: Who are the drummers who inspire you? Let's start a line, going by genre. First: hip-hop.
Amadeus: Gotta be Questlove. I learned a lot from him; I learned it ain't always about the rolls and tricks and being fancy; sometimes it's just about the groove. You get a dope groove going on, you'll have someone bopping their head for an hour straight off the same beat! From him I got that; be disciplined and just play the groove.
SoulTrain.com: What about gospel?
Amadeus: That's gotta be…I gotta go with…Gerald Hayward! I
have
to!
SoulTrain.com: And metal?
Amadeus: Hmm…I hope he's in this genre, but I gotta say Tommy Lee. I've gotten the chance to watch him play different shows, I saw him play with Ludacris at the BET Awards. What he does is authentic. Tommy Lee is super dope!
SoulTrain.com: Okay, then what about rock?
Amadeus: I'm loving Travis Barker! I've been watching him for a while. He's brings a lot to the table. Not only does he have grooves, cuts and licks, he has that showtime! He's always great to hear and listen to, but he's fun to
watch
! That's important too; drummers fail to realize when you're on stage performing for 15,000 people you have to give them a show. That goes from stick twirling to the faces you make.
SoulTrain.com: Amadeus, your face shows how much you're in to it, too!
Amadeus: People always tell me, "Your faces be classic!" And it's actually the ugliest faces ever, but it's the true emotion. It's how I feel when I hear a certain thing; it's how I feel when I play a certain thing. I can't help it! That's just the passion of what I do as a musician. As the drummer, I'm the heartbeat of the show. When you're performing live everyone learns the importance of the drums. If you take the drums out of the equation, you've got a problem! Knowing the importance of my job, me holding down the rhythm and timing, I love having that importance, the fact that I'm depended on. And it shows on my face.
For more on Antwan "Amadeus" Thompson visit PlantinumBoyMusic.com and follow him on Twitter @produceramadeus.
Photos by Doug Sims
–Mr. Joe Walker
Mr. Joe Walker, a senior contributor for SoulTrain.com, staff writer for Muskegon Tribune Newspaper, and feature writer for City Locs, is an award-winning entertainment and news journalist and columnist published thousands of times regionally, nationally, internationally, and online. Former Editor In Chief of XPOZ Magazine, his work has graced the pages and covers of Notion Magazine, Kalamazoo Gazette Newspaper, Real Detroit Weekly, and MLive.com. He loves to create, loves that you read. Follow him on Twitter @mrjoewalker. Also visit MrJoeWalker.blogspot.com and Facebook.com/ByMrJoeWalker.
About Us
Platinum Boy Music was founded in the year 2000 by musician and multi platinum record producer Antwan 'Amadeus' Thompson. The production company has since been able to expand to include the Music 101 College Tour Seminar. Platinum Boy Music is a tightly knit family not only comprised of talented individuals, but a brand focused on providing the world with quality music.

PBM Profile: Amadeus
Antwan 'Amadeus' Thompson is the CEO of Platinum Boy Music. His music catalog includes production credits for over 50 artists, the theme song to ESPN's First Take, Keyshia Cole's BET Reality Show "Family First", ESPN's Sportscenter, Diddy's MTV and VH1 reality shows, EA Sports Fight Night, and Burger King. Amadeus recently served as a panelist on Making His Band and is currently the Music Director/Tour Drummer for Trey Songz.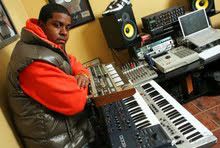 www.platinumboymusic.com e:amadeus@platinumboymusic.com www.twitter.com/produceramadeus www.blazetrak.com/amadeus www.youtube.com/amadeustv www.myspace.com/produceramadeus

PBM Profile: Ro Garcia
President, Platinum Boy Music, Inc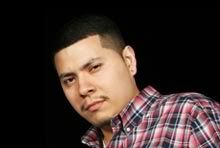 www.platinumboymusic.com e:ro@platinumboymusic.com www.twitter.com/ro_gar www.instagram.com/Ro_Gar

Amadeus On Blazetrak
Platinum Boy Music CEO Amadeus is seeking for Songwriters, Producers, and Web Designers to join his musical imprint Platinum Boy Music, Inc. Please note that ALL considerations will ONLY be reviewed through Blazetrak, with a GUARANTEED video response to all of your submissions.
You can submit to Amadeus by clicking on this Blazetrak link.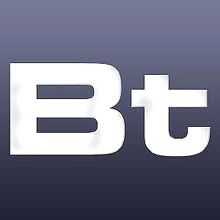 AKAI Pro & Amadeus
Be on the lookout for AKAI Pro and Amadeus as they will be collaborating on a couple of projects soon. Details to follow shortly.
You can check out the Akai's artist page for Amadeus by clicking HERE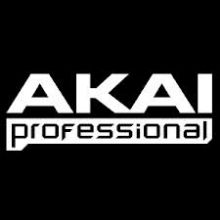 Platinum Boy Posts Archive